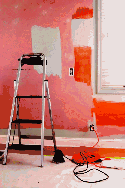 About a week ago the design of my blog changed, and I wanted to thank the people who did this for me:
Javier Cabrera designed the new pages. He is a designer in Argentina. You can learn about his company here.

Neil Patel and Cameron Olthuis of Pronet Advertising implemented Javier's design. You can learn about their company here.
I could not have done this without these three gentleman, and I love the new look. I hope you like the new design too. Please send in your comments.
---