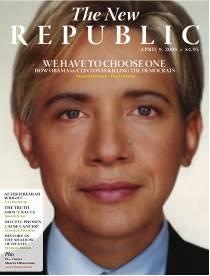 Barak Obama and Hilary Clinton proposed the creation of the office of the co-president of the United States.

Dave Winer joined Mahalo as the vice-president of marketing.

Michael Arrington announced a conference called Kemo featuring startup life-science companies demonstrating medical cures in six minutes.

Steve Ballmer donated $100 million to the Jane Goodall Foundation.

Herman Miller appointed Steve Ballmer to its board citing a desire to utilize his knowledge of chair aerodynamics.

Apple announced a recall of all MacBook Airs to add an Ethernet port.

Jason Calacanis joined Userland as vice-president of engineering.

Apple appointed Dan Lyons as vice-president of human resources.

Chris Anderson announced that advertising in Wired is now free.

Mark Cuban banned himself from the Mavericks' locker rrom..

Ann Coulter endorsed Barak O'bama after discovering their common Irish roots.

Ruby on Rails cited Twitter as the centerpiece of its new "Rails Can Scale" marketing program.