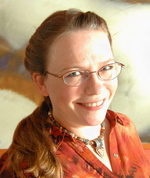 My buddy at BlogHer, Elisa Camahort, pointed out a good article about blog marketing. It's called, "Strategic commenting: no blog is an island." The author is Amy Gahran (seen here).
This is some text from it:
If your weblog currently doesn't have much of an audience, then an easy way to build an audience is to constructively leverage audiences already fostered by more established bloggers in your field. This means being proactive about building new connections. Strategic commenting is all about taking the initiative.
I recommend reading it because it provides a tactical way to build up readership for a new blog. And you know there's nothing I like more than marketing blogs.
Powered by Qumana