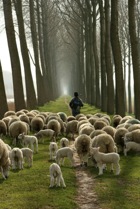 The experts are promulgating many esoteric ways to determine the financial condition of the economy. It's irrational to base one's mood on the Dow Jones Industrial Average (DJIA). After all, (a) what does that have to do with the real world? And (b) it reflects the buying (and selling) decisions of the same investment bankers who got us into this mess.
Instead, here are my ten+ ways–GIA (Guy's Index of Absurdity)–to tell if the economy is really bad:
When you see these things happening, it's time to panic. Until then, don't sweat the DJIA–just keep on making, selling, and supporting good stuff.
---
Addendumbs (sic)
Richard Branson starts flying on United. (@americanheretic)