I spoke in Madrid at the FICOD conference in mid November. These are pictures from my reign in Spain. I'm feeling pretty Spanish these days because I've been to Barcelona, Malaga, and Madrid for speeches.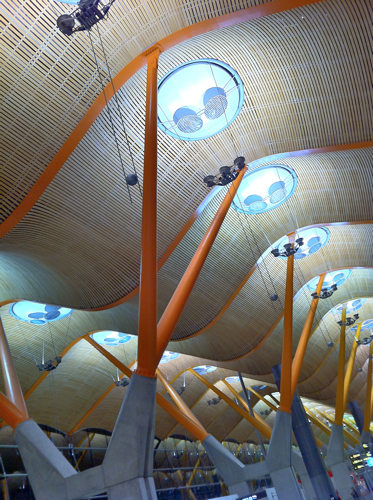 Terminal 4 of the Madrid airport wins the prize for coolest ceiling. Antoni Gaudi would be proud.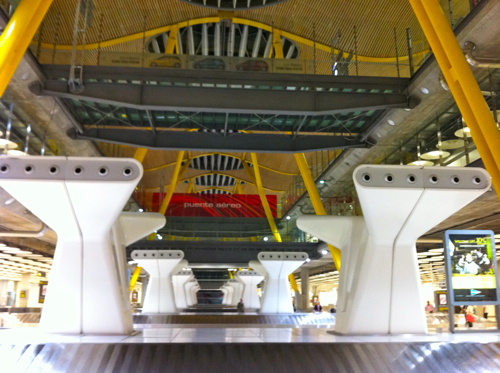 Terminal 4 also wins the prize for coolest baggage-claim area.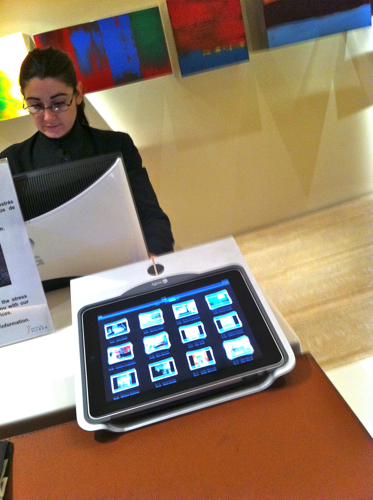 I stayed at the Hotel Silken Puerta América Madrid. When you check in, you pick your room by looking at pictures of each room on an iPad. Very cool. Unfortunately, the Wifi was slow, and there were two levels of Wifi: free and not free. The free level didn't allow you to send and receive email using a client. I've been all over the world and have never encountered this method of differentiation. I wasted two hours trying to figure this out—thinking it was because ports were blocked so I had to change port numbers in Mail or go thru various other gyrations.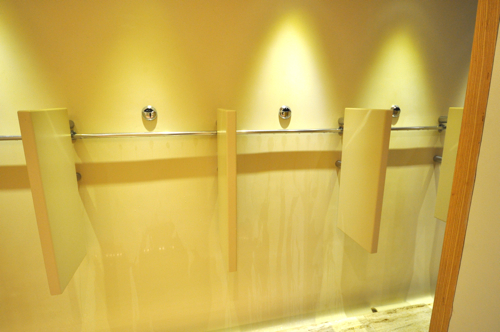 Even the urinals were cool in the hotel.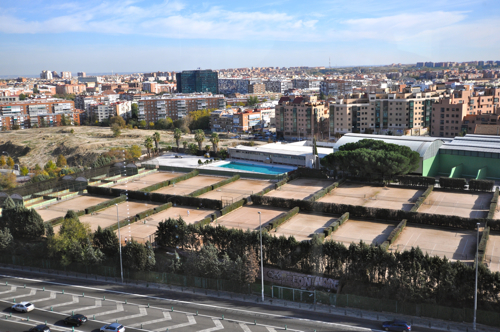 View from my hotel room. I guess people like tennis here.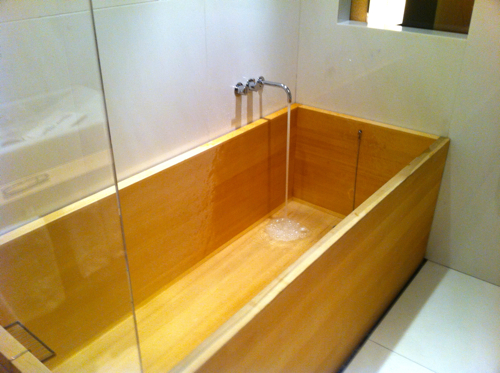 My room had a Japanese ofuro. Go figure: I had to go to Madrid for a Japanese bathtub.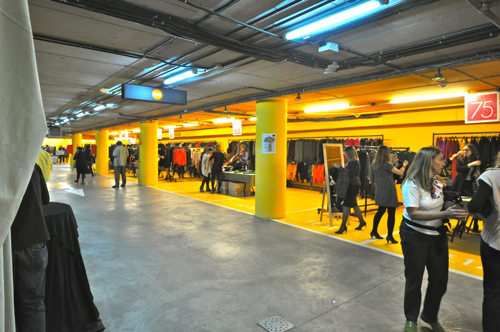 This is something I'd never seen: there was a fashion sale in the hotel's underground parking lot.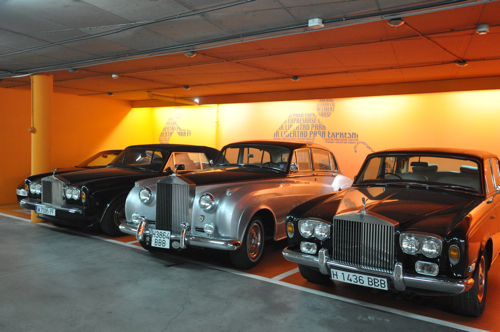 And these cars were in the same parking lot.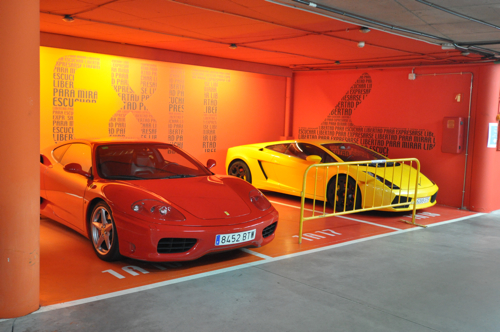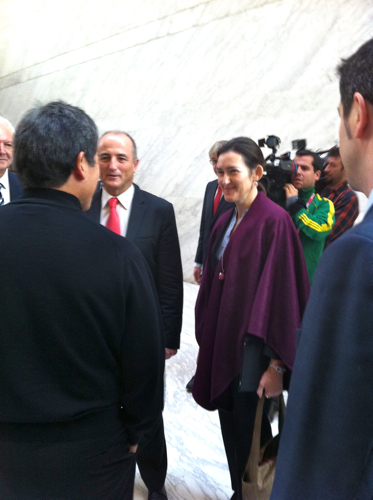 Hanging out with ministers: (right) Ángeles González-Sinde, Minister of Culture; (left) Miguel Sebastian, Minister of Industry, Tourism and Trade. He referred to me as "Guy Kurosawa." Kurosawa, Kiyosaki, Chan, Kawasaki…makes no difference to me.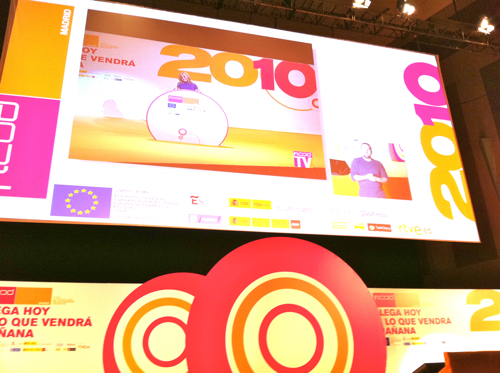 Probably the most colorful stage I've spoken on. You can watch my presentation in English and Spanish. It was based on my upcoming book, Enchantment: The Art of Changing Hearts, Minds, and Actions. If you do watch the video, you will see why you should always bring your own clicker. (Actually, I had my own clicker, but I didn't want to offend anyone by insisting on using it.)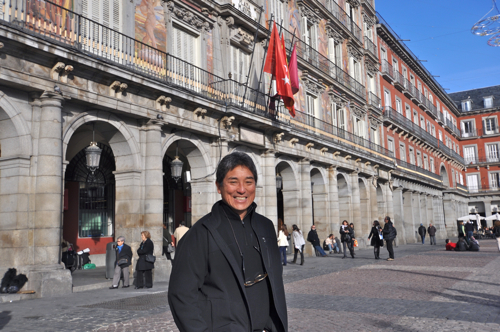 Playing tourist.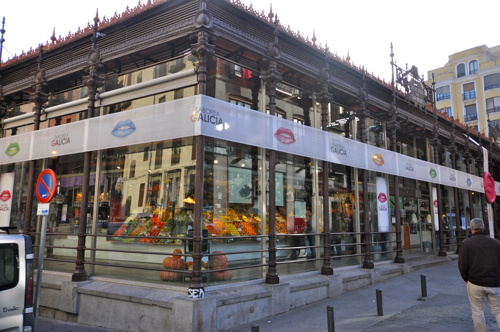 There's nothing I like more than a local market.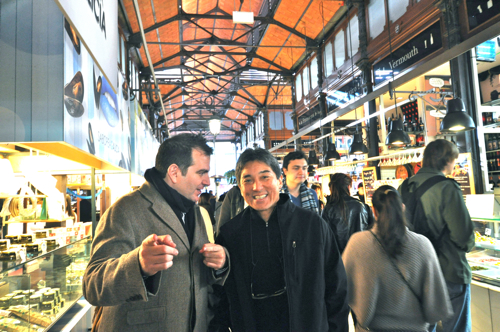 Getting coached on how to order tapas.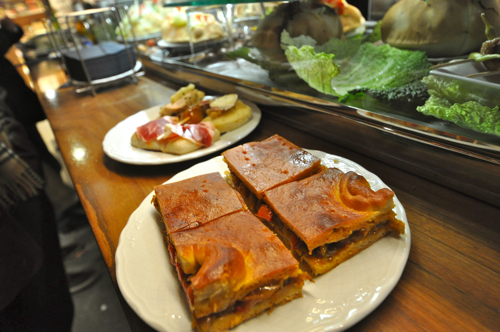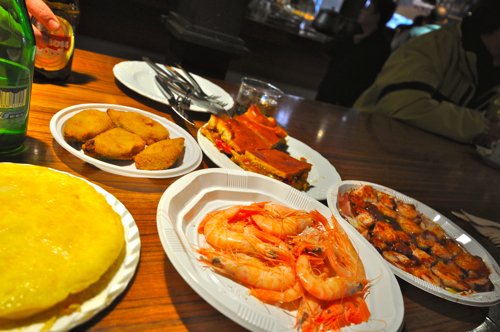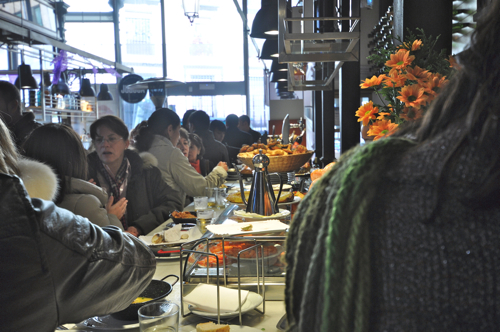 I got the impression that Spaniards spend a lot of time eating tapas, drinking coffee, and then resting after eating tapas and drinking coffee.
I think this is the old city hall.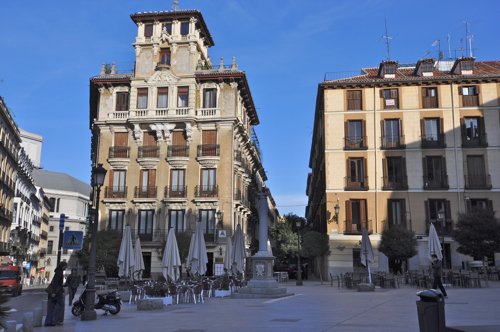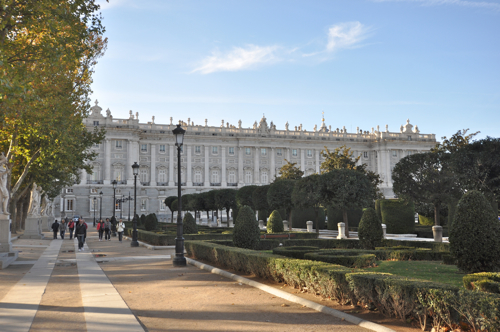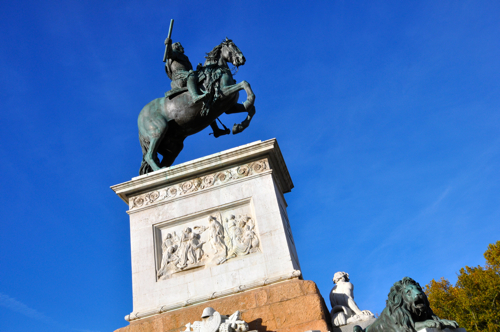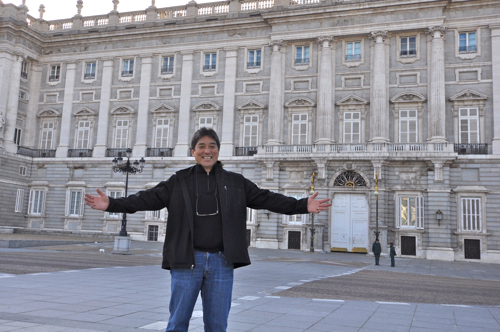 "My palace is your palace."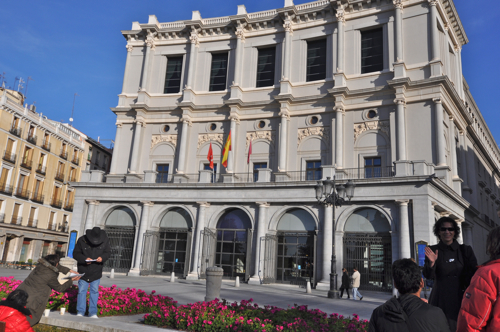 How about some opera? No, not the browser.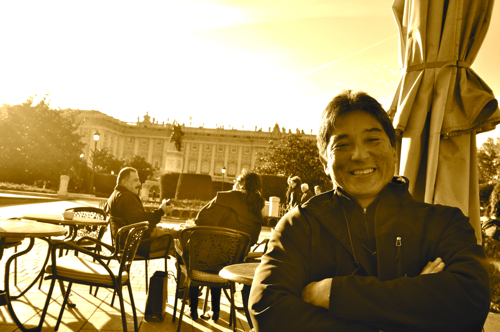 Doing my Cervantes impersonation.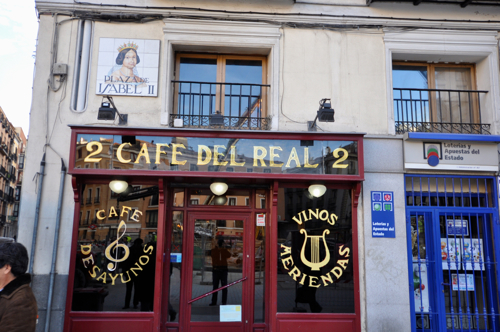 I was told that this is the most romantic bar in Madrid.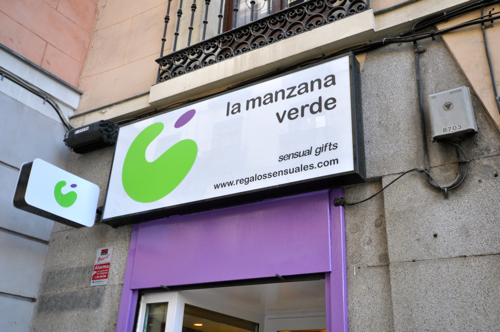 An apple store is not the same as an Apple store.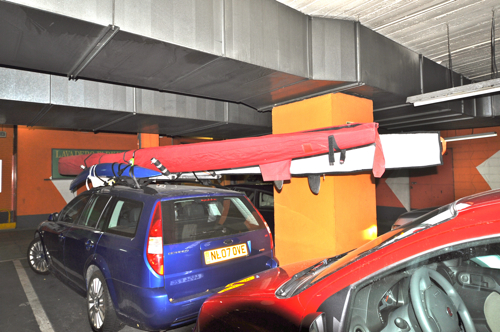 There didn't seem to be strict limits on the length of what you could put on a car's roof.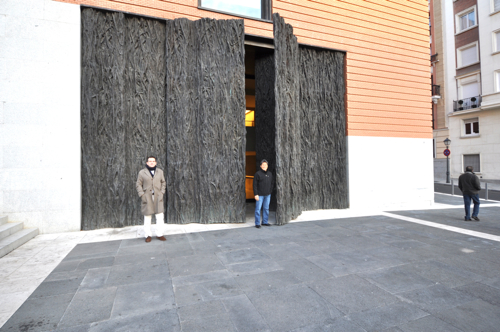 I've never seen a door like this.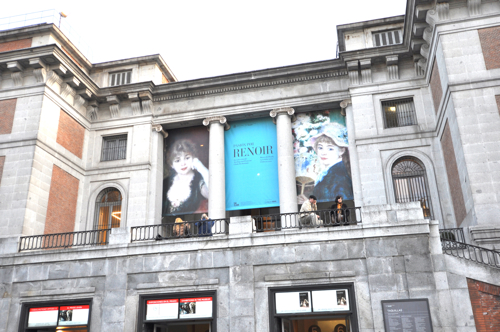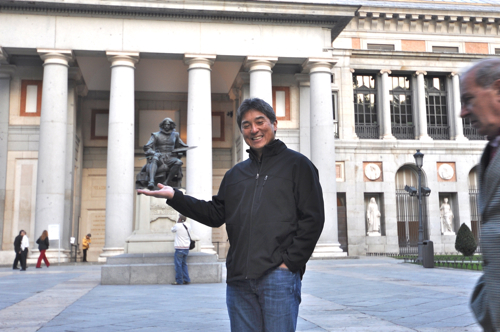 Hands-on art.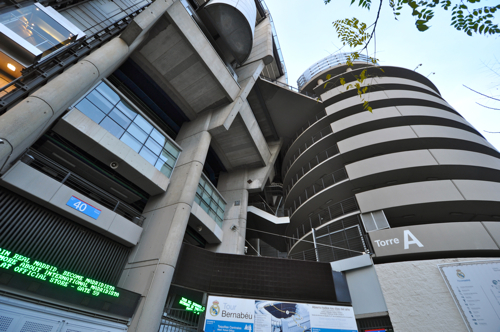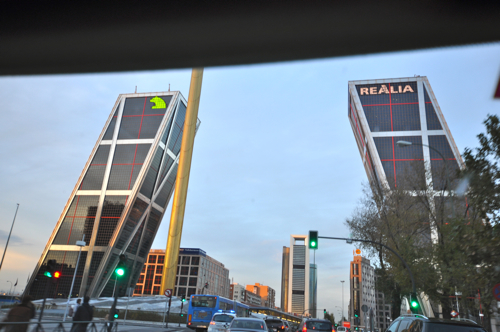 The leaning towers of Madrid.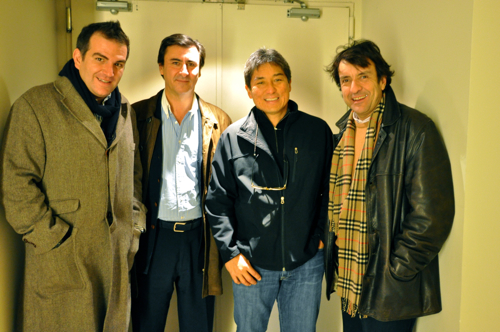 My posse in Madrid: Jose Nevado and Antonio Fernandez and Juan Pita of Prusland.