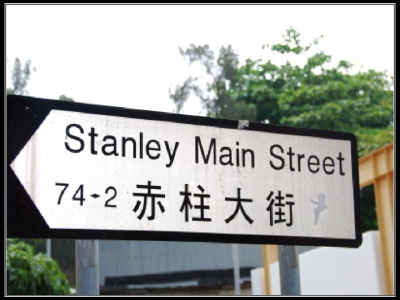 A little while ago I was in Hong Kong to make a speech. I visited Stanley Market,—a large bazaar (nothing to do with the Stanley Cup). Mind you, it's a kiosk compared to the Grand Bazaar in Istanbul, but it's jammed with stores.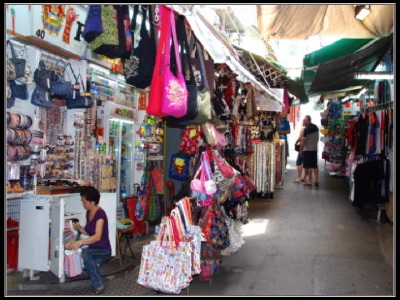 Most of the stores carry a little bit of everything: tshirts, shoes, consumer electronics, leather goods—you name it.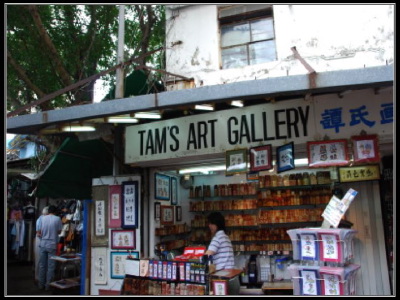 After spending an hour there, I bought something from only one store: Tam's Art Gallery. This store specializes on making "chops" (seals). You provide the English word, and the employee makes a chop with the Chinese characters.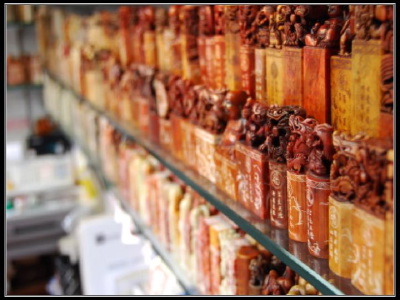 This is a small part of the store's selection of chops. Other stores sold similar chops, but only as part of a mashup of many items.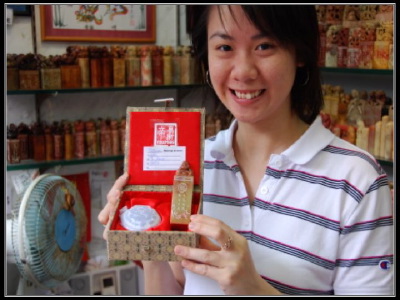 I relearned a marketing lesson here: Do one thing right. Tam's positions its product offering and thereby helps its customers make a purchase decision. All the other stores offered too much and made a product decision more difficult. Granted, it may take you a while to figure out what the one thing is (for all I know, Tam's started off sellling a bunch of stuff too), but businesses should strive for standing for one thing in their customer's minds.