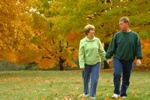 Many people have asked about seeing me speak in person. Most of the time, I speak at private events that the general public cannot attend. However, if you will be in the Los Angeles area in the middle of March, please check out this open-to-the-public (but not free) conference:




The What's Next? Boomer Business Summit is an annual event that brings together the top businesses and organizations that are thriving in the boomer marketplace.



http://www.boomersummit.com/
Wednesday, March 15, 2006

8:30 am – 6:00 pm

Anaheim Marriott

700 West Convention Way, Anaheim, California 92802
I'll be giving a "The Art of Innovation" keynote that morning. You can see the complete agenda at:
http://www.boomersummit.com/agenda.htm
Hope you can make it!