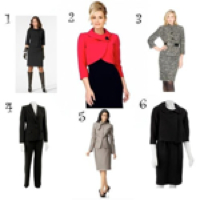 Nothing warms my heart than an entrepreneur who seizes the day, and Kathryn Finney seized it in a world-class way.
Step 1: Republican National Committee buys the Sarah Palin family $150,000 worth of duds.
Step 2: Kathryn Finney of the Budget Fashionista shows how to outfit the Palins for $147,500 less.
What did this take? Not much. Read the news. See a connection. Develop a funny angle. Get the word out. This is how you seize the day.
---
For more fashion news, click here. For more politics (if you can stand it), click here.