These are pictures taken at the January 2009 Macworld Expo in San Francisco, California. I did not attend the unkeynote because I was at home watching Sponge Bob with my son, so there are no pictures from it. But there weren't any big hardware announcements anyway.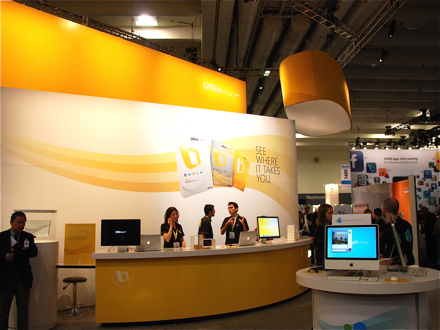 How's this for irony? Steve Jobs didn't give the keynote, and I was in the the Microsoft booth signing my new book, Reality Check.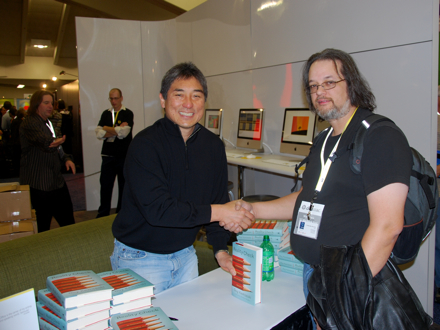 This is the first guy to get a book.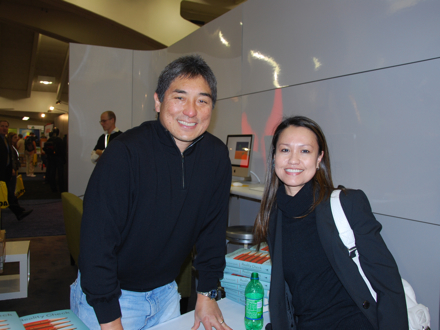 And this is the first gal.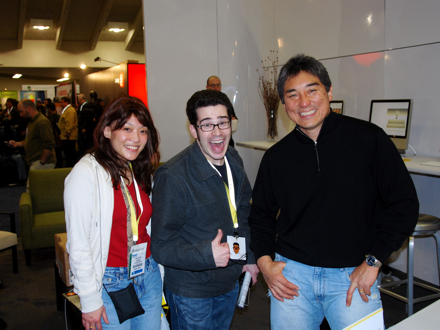 Chris Pirillo mooching off a free copy. Krystyn Chong is the other person; she can teach your cat three tricks in less than an hour.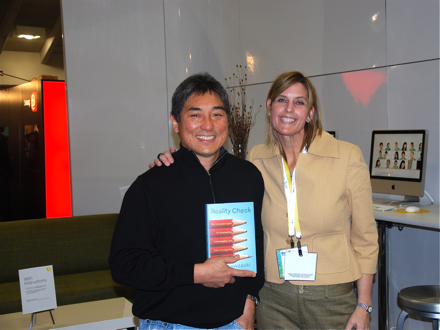 Sheridan Jones of the Macintosh Business Unit of Microsoft. She put the whole deal together. And she's so tall…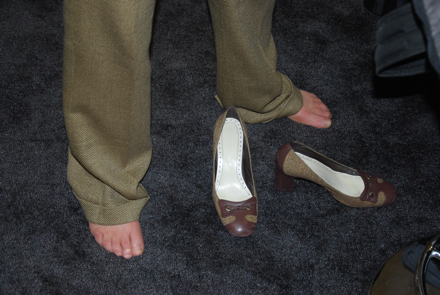 that she took her shoes off for the picture so as not to tower over me.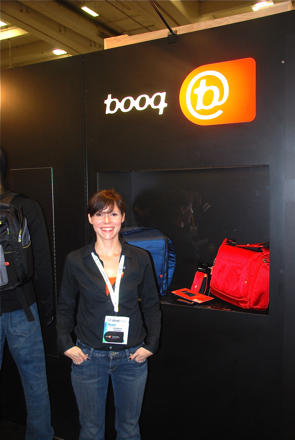 Jennifer, my BFF at Booq. This is a video of her explaining Booq products from last year's Macworld.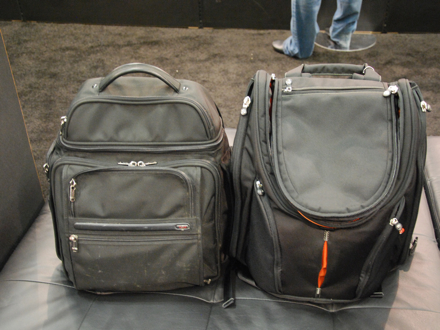 My old Tumi on the left. My new Booq Python Pack on the right. The reason that I'm switching is that the Python has a great system for carrying a digital SLR.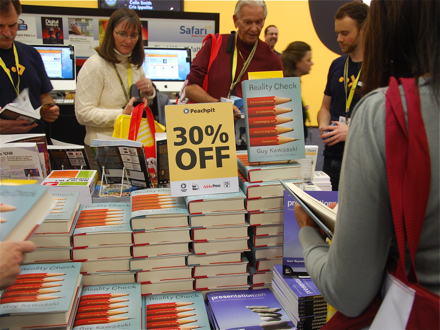 PeachPit Press was nice enough to also sell Reality Check.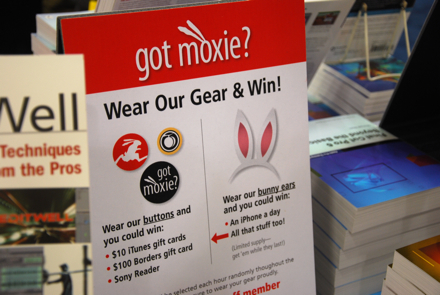 And it ran a promotion involving wearing rabbit ears to win prizes.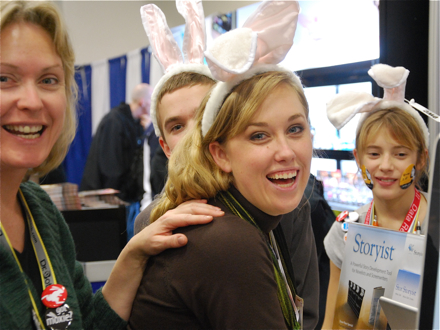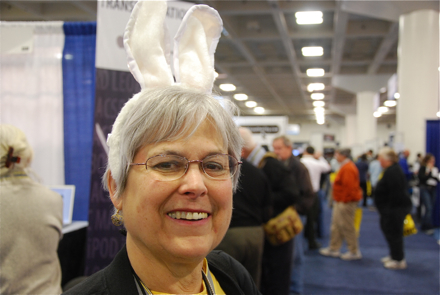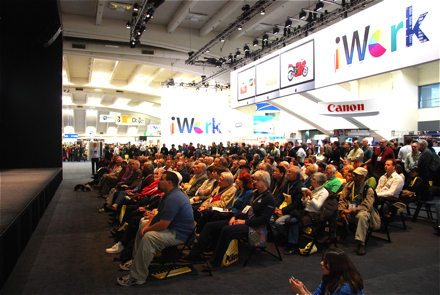 This is the Apple booth.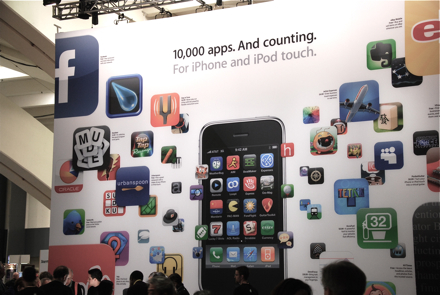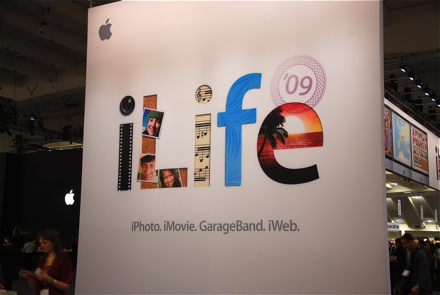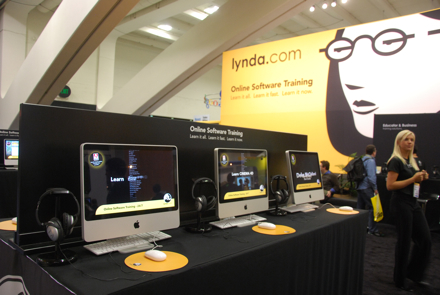 The prize for biggest face at Macworld goes to Lynda.com, an online training company.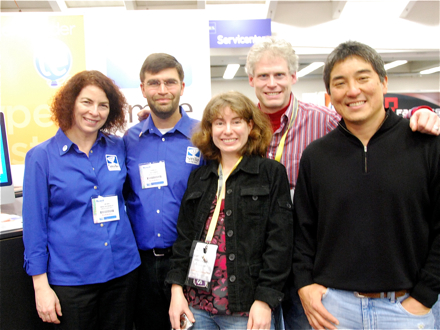 Adam and Tonya Engst of TidBITs along with Jean Macdonald and Greg Scown from Smile on My Mac (creators of TextExpander).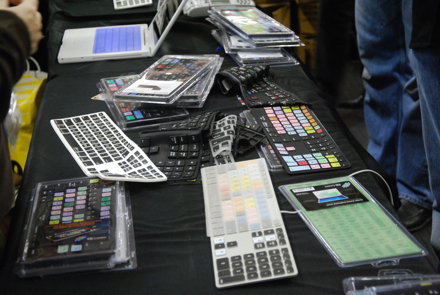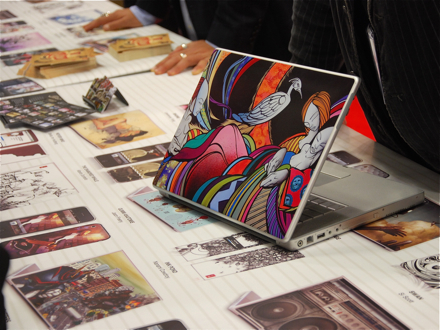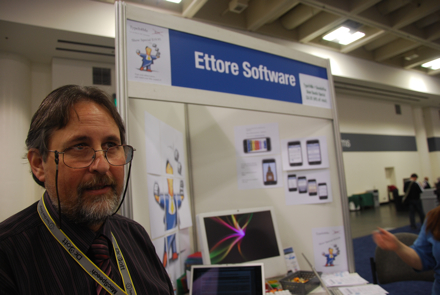 Ricardo Ettore, the creator Typeit4me. He told me some exciting news: He's working on an iPhone app to provide text-expansion capabilities!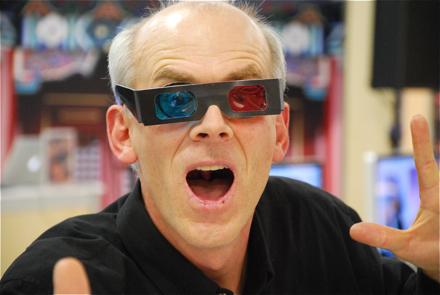 Russell Brown, Jedi master of Photoshop.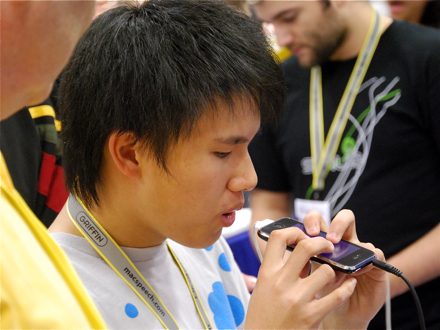 Someone trying Ocarina at the Smule booth. This is one of the coolest iPhone apps I've ever seen.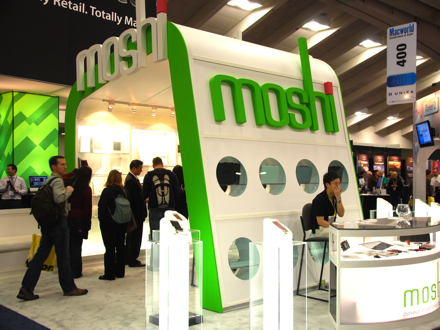 Booths are getting more and more beautiful and "Japonesque."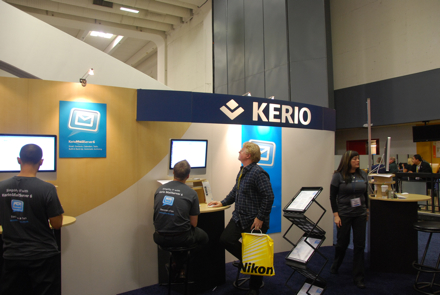 Kerio is the provider of the Exchange server that I use.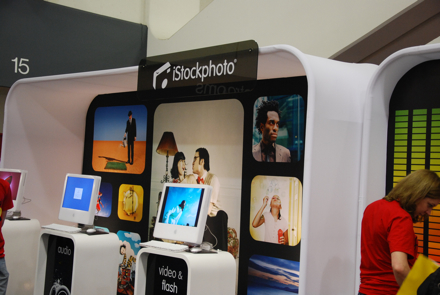 My buddies from iStockphoto were there too.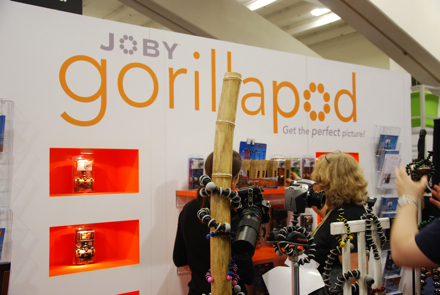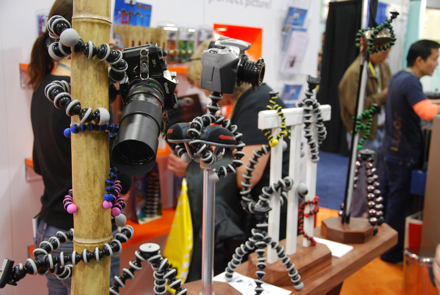 This company gives a whole new meaning to tripods.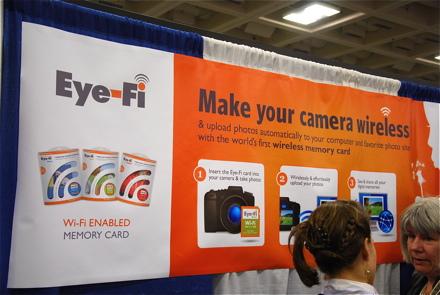 Eye-Fi makes a SD card for your camera that wirelessly transfers your pictures to your computer.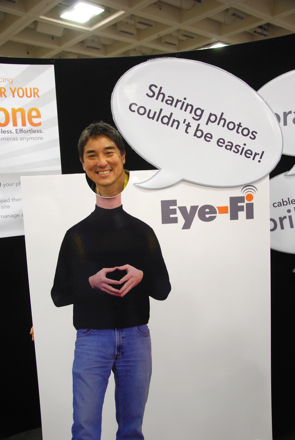 And you can also be Steve Jobs for a minute.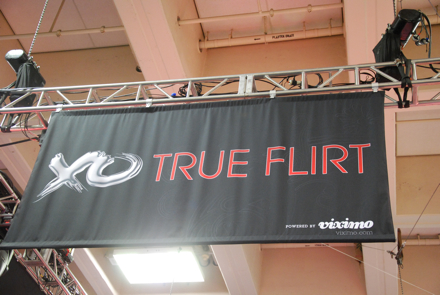 iPhone app for flirting.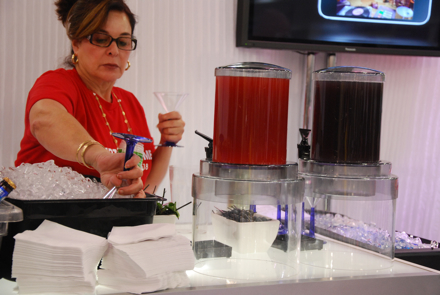 Serving drinks in the True Flirt booth.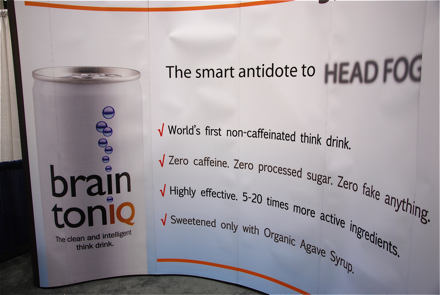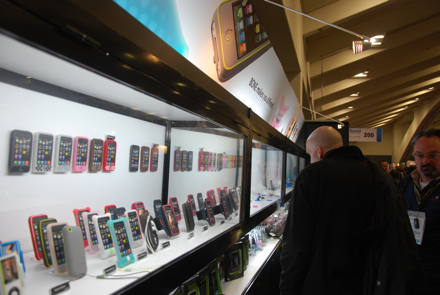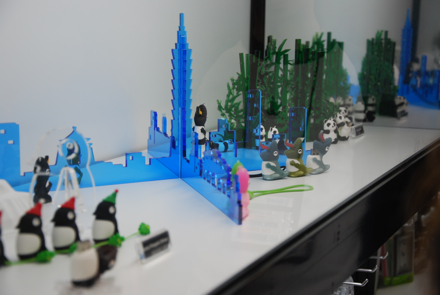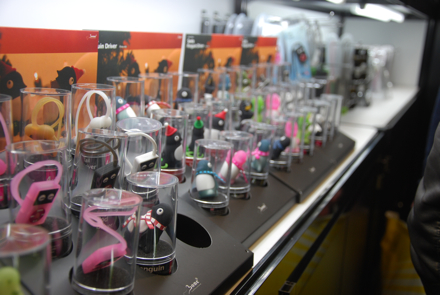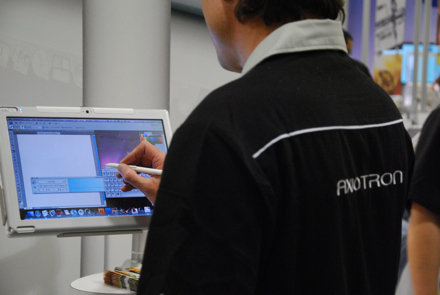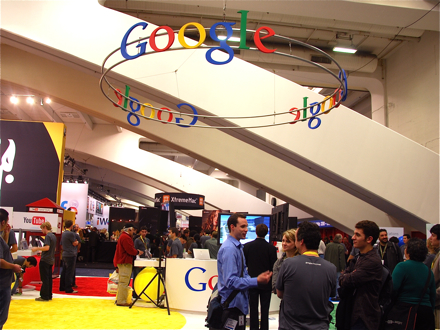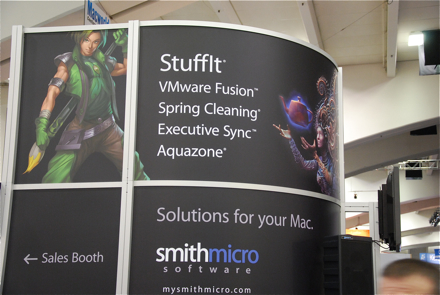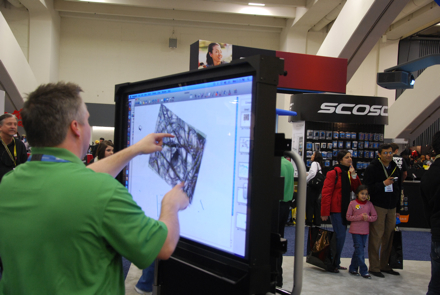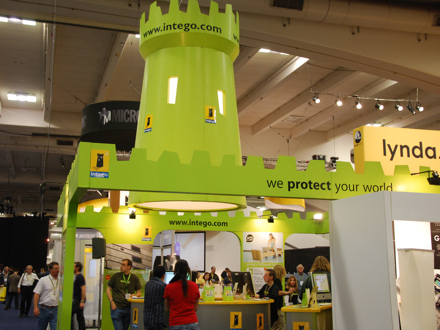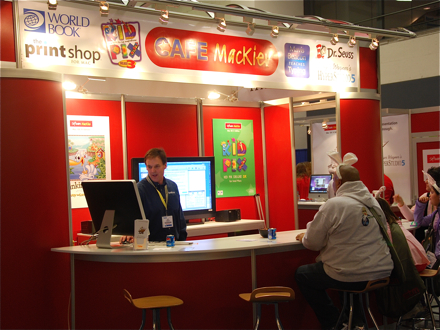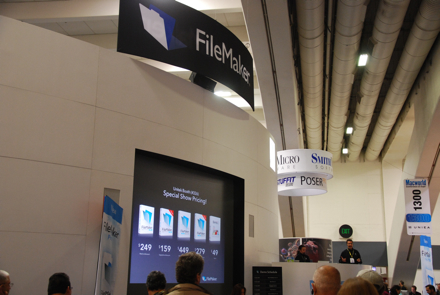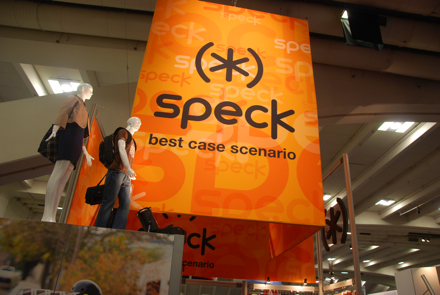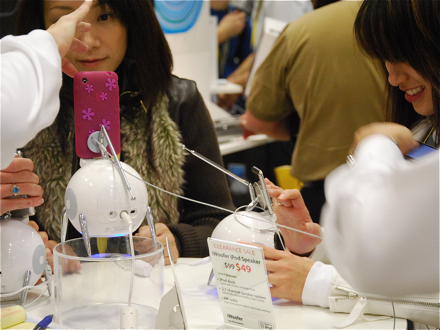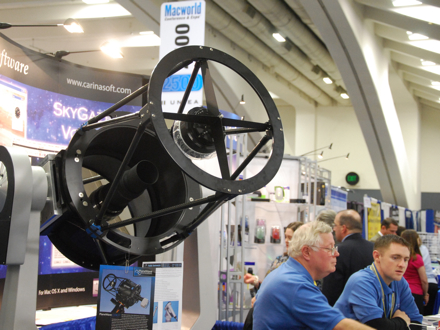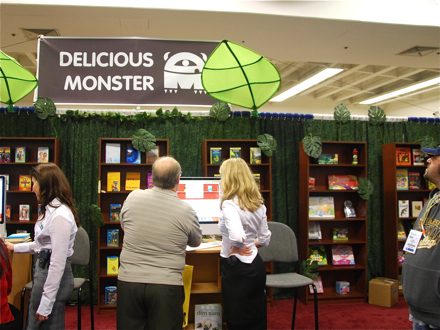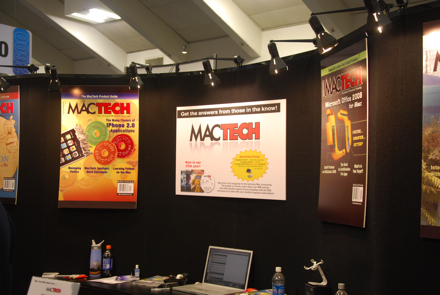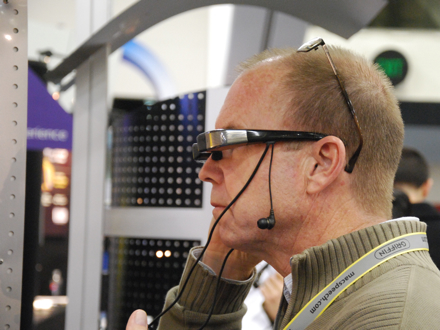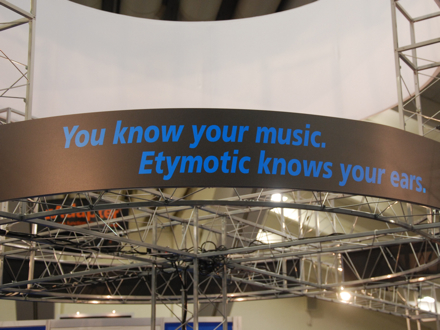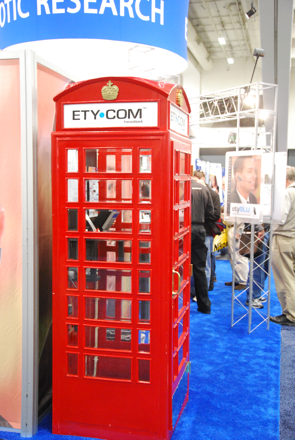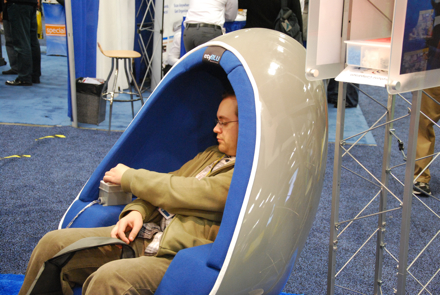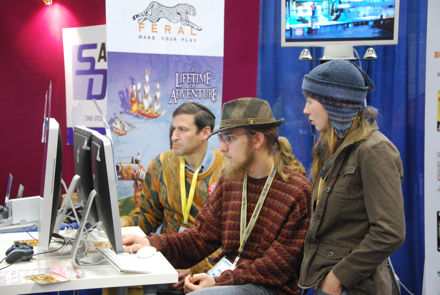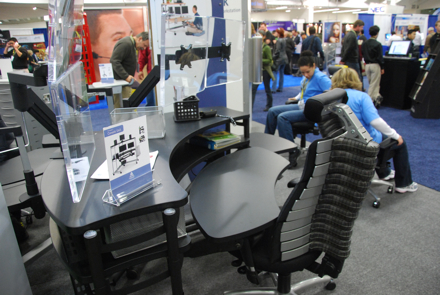 Computer carts and mobile furniture from Anthro.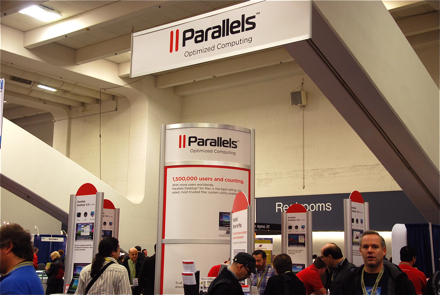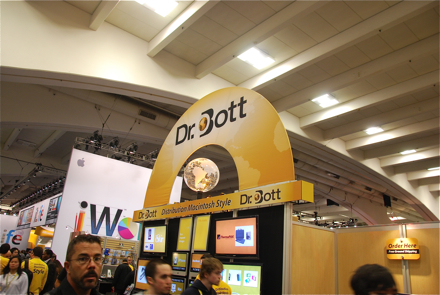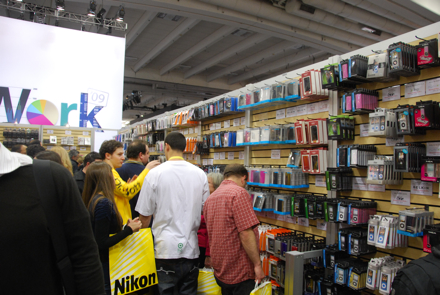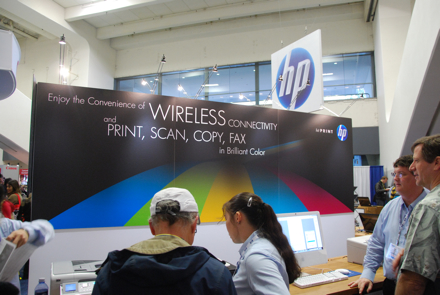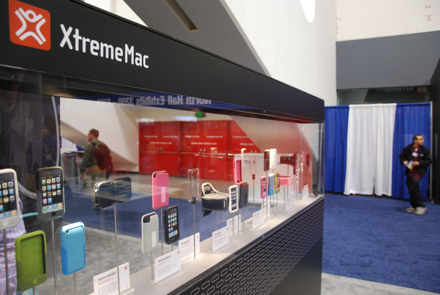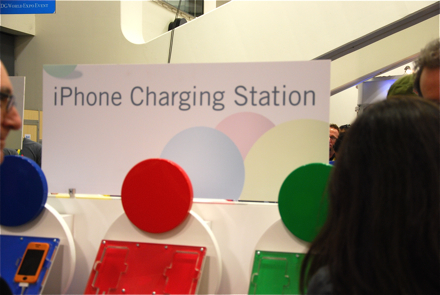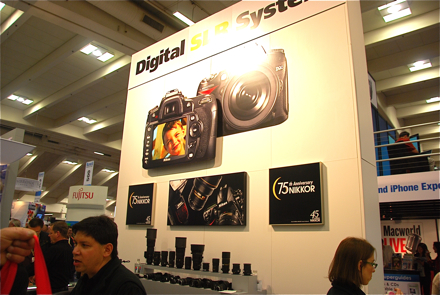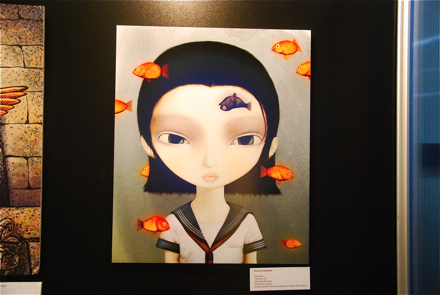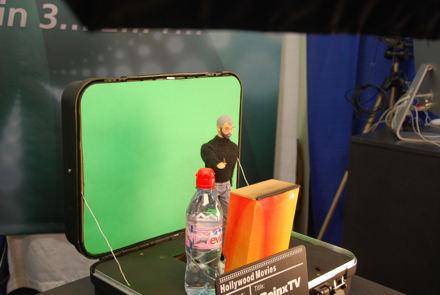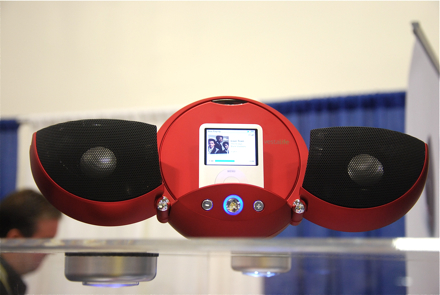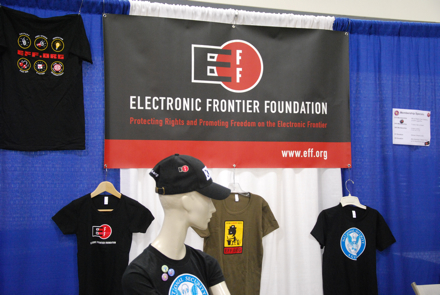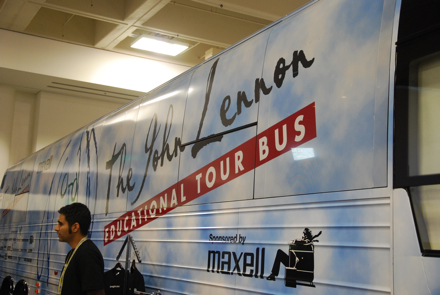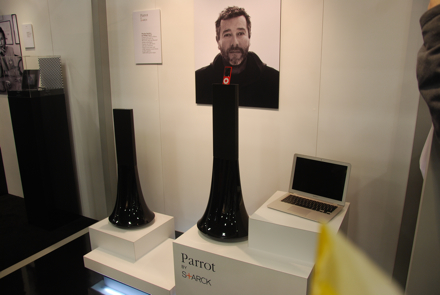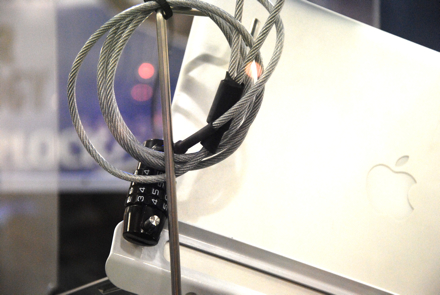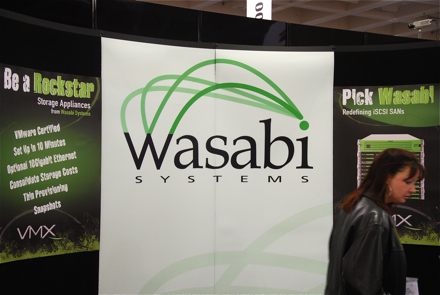 Interesting name for a company.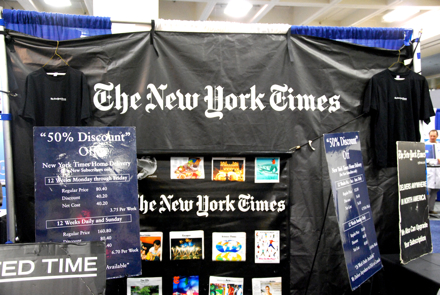 Never expected to see the New York Times there.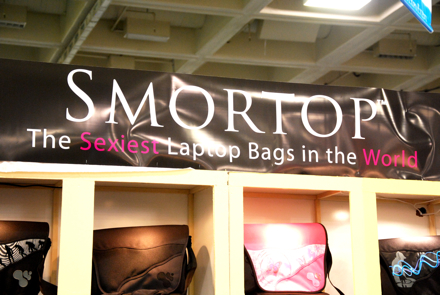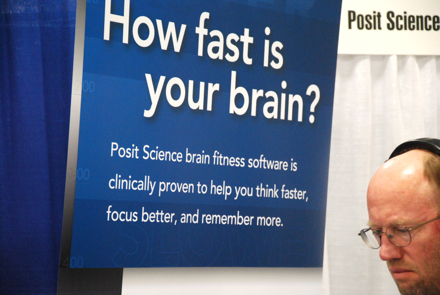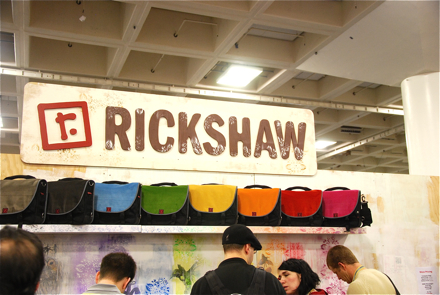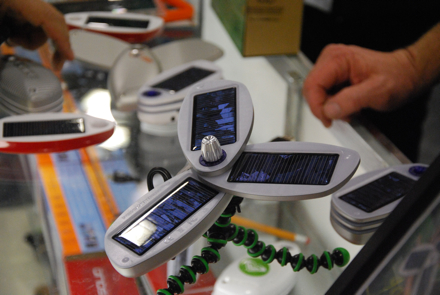 This is the Solio solar-charger.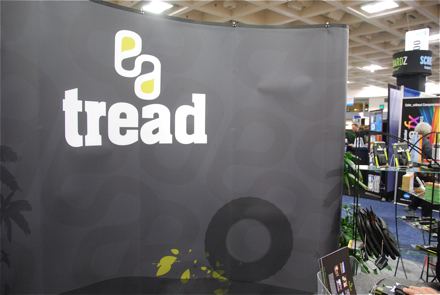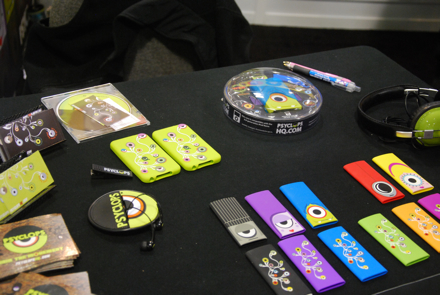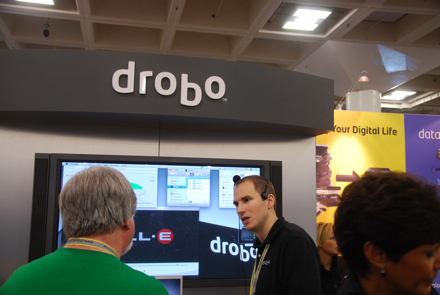 Drobo makes a kick-ass network storage device.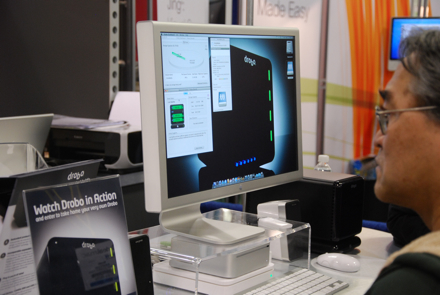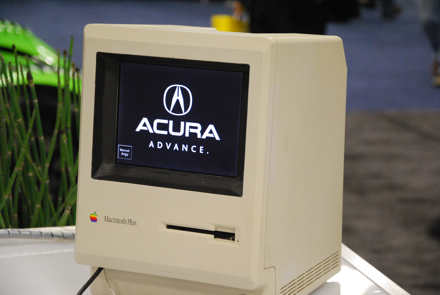 Acura had quite a presence.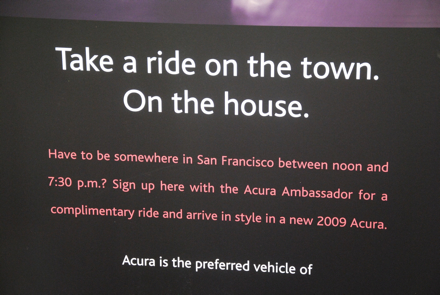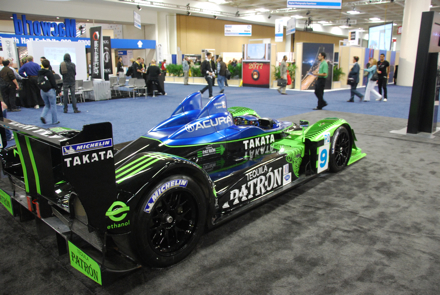 I forgot to look if this Acura had an iPod cable.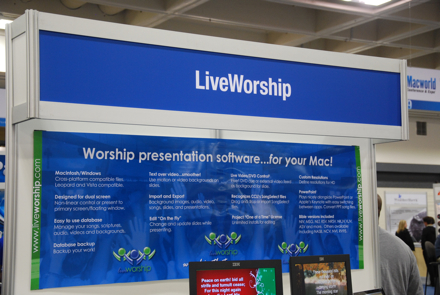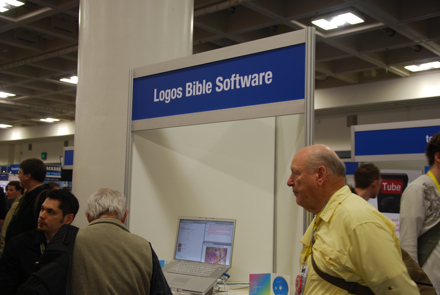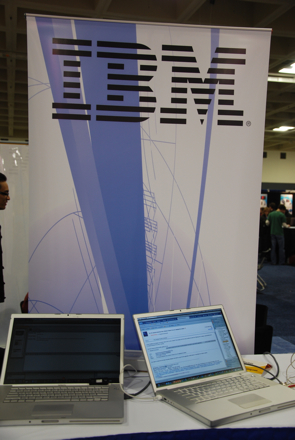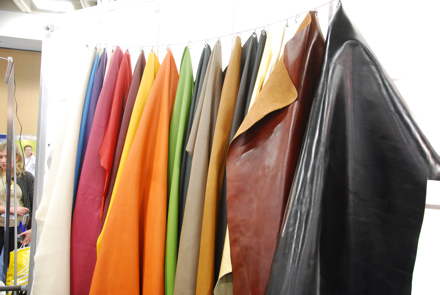 At one booth there were sheets of leather.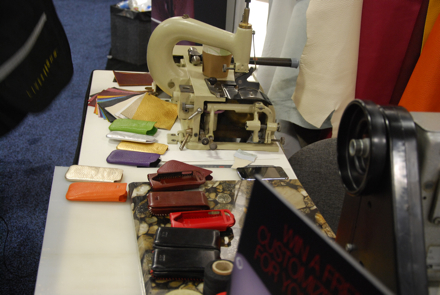 And a sewing machine to produce custom covers.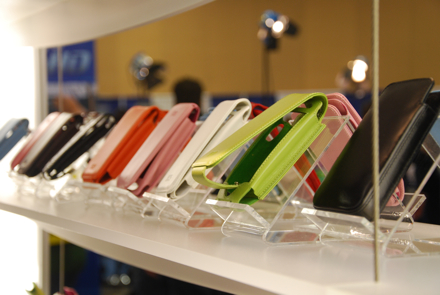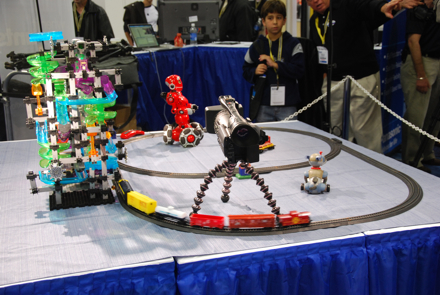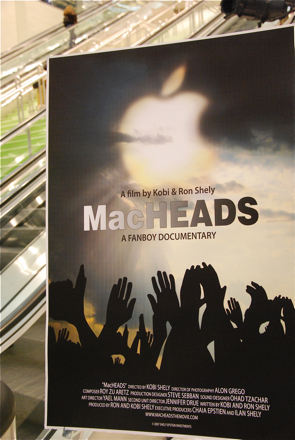 The MacHEADS premiere was on Wednesday night.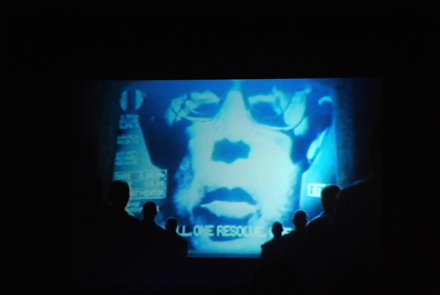 A scene from the 1984 commercial in the movie.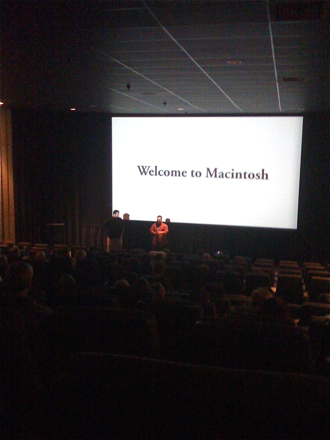 On Thursday night another Mac movie premiered. This one is called "Welcome to Macintosh."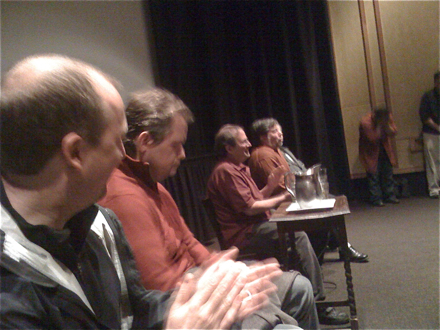 This is the panel of some of the people in the movie. That's Woz and Andy Hertzfeld on the right.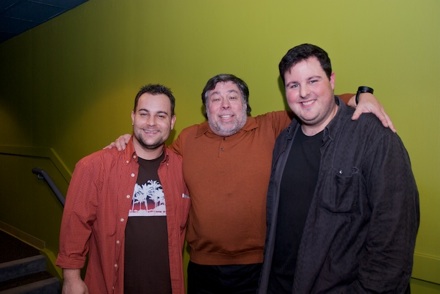 Woz with the two creators of the movie. (Photo by Nik Fletcher.)
---
For more coverage of all things Apple, go to Mac.alltop, iPhone.alltop, and iPod.alltop.