Sam Weinburg is the Margaret Jacks Professor of Education at Stanford University. He heads the Stanford History Education Group. This organization seeks to improve the teaching of history. It is currently focusing on helping students learn how to interpret online content.
Sam is the author of Historical Thinking and Other Unnatural Acts and Why Learn History (When It's Already on Your Phone). The former book won the Frederic W. Ness Award from the Association of American Colleges and Universities for work that significantly contributed to the "improvement of Liberal Education and understanding the Liberal Arts."
In this podcast, Sam is going to teach you better ways to discern fact from fiction in online content by using simple and easy methods. According to Sam, "The real question is how to create an informed citizenry in an age when we meet the world through a screen. Figuring this out is neither a regulatory nor a technological challenge. It's an educational one."
I'm Guy Kawasaki, and this is Remarkable People. And now, to help you become a more critical consumer of online information is Sam Wineburg.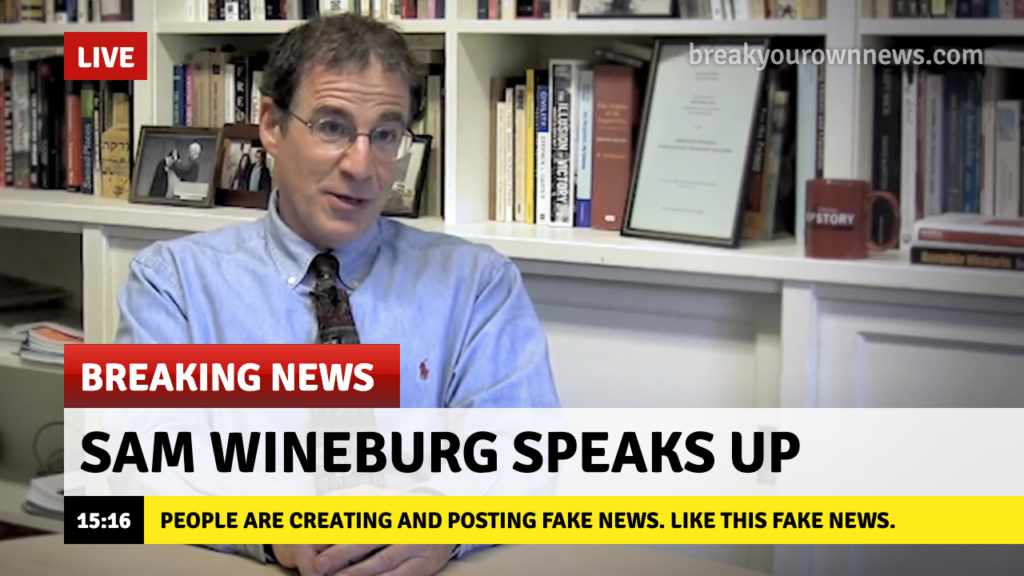 I hope that you'll be able to use the techniques that Sam discussed to become a better consumer of online information. Remember that:
Wikipedia is your friend–especially the sources at the bottom of a Wikipedia entry.
Looks are deceiving. It's easy to make a professional, legitimate-looking website.
Even the smartest people are easily fooled by online content.
Of all things, don't believe what an organization says about itself. See what other pages say about the organization, its executives, and its street address.
Anyone can buy a .org website address, so don't let that fool you into believing there's a lack of profit motivation.
As we enter the election season in the U.S., the problem of deceit and fake news is only going to get worse, so please remember the wisdom of Sam Wineburg. Doing so could save America.
I'm Guy Kawasaki, and this is Remarkable People.
This week's question is:
Understanding factual knowledge and where it fits within a narrative is important. Narratives help us explain the world and give us context to history. Stories lodge facts into memory. #remarkablepeople Click To Tweet
Use the #remarkablepeople hashtag to join the conversation!
Learn from Remarkable People Guest, Sam Wineburg