Meet Shaun Tomson, one of the greatest surfers of all time.
Welcome to Remarkable People.
This episode's guest is Shaun Tomson: Surfer, Code Maker, and Flow Evangelist.
A few years ago I was in the Apple store in Santa Barbara getting my son's iPhone screen fixed. A guy came up to me and asked, "Are you Hawaiian?" and I said no.
Then he said, "You look just like Guy Kawasaki.." I responded that I was Guy Kawasaki, but I'm Japanese, not Hawaiian. He introduced himself as Shaun Tomson.
I had just started surfing, so I didn't know who Shaun was, but the Apple genius said to me, "Do you know who he is?"
"No." I responded. The genius says, "He's one of the greatest surfers ever." Well, duh. From that humble beginning, Shaun and I became friends.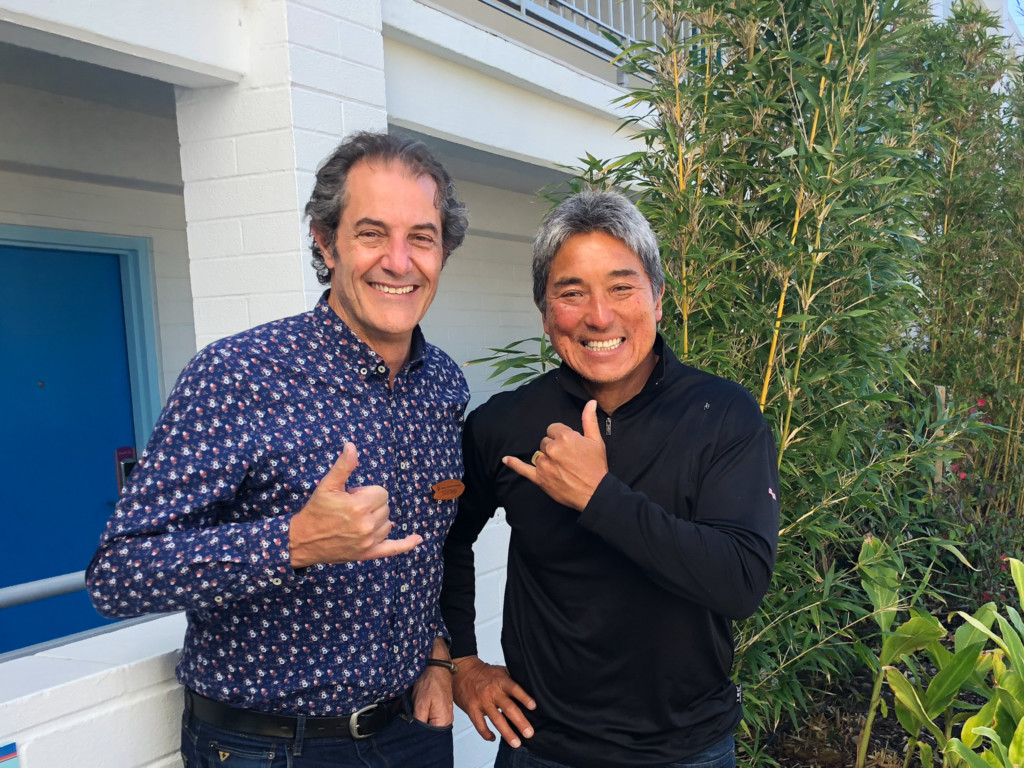 He took me surfing a few days later, and not even the great Shaun Thomson could get me up on a wave!
Shaun is recognized as one of the ten greatest surfers of all time. He won the IPS World Championship in 1977. He and a small group of surfers established surfing as a profession in the 1970s.
He is currently an author, speaker, and board member of the Surfrider Foundation. Besides being a remarkable surfer, he is also a remarkable human being.
Do you know about the state of consciousness called "flow?" Keep listening, and you'll learn what it is and how to achieve it.
Shaun has a new book out, The Surfer and the Sage: A Guide to Survive and Ride Life's Waves
I'm Guy Kawasaki, and this is Remarkable People. Now here's Shaun!