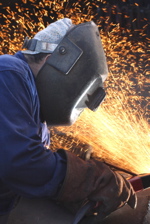 This is a guest posting by Glenn Kelman, CEO of Redfin, a company that enables people to buy homes online. He offers a counterpoint to my posting about how easy it is to make millions of dollars with "user-generated, long-tail, Web 2.0, social-networking, open-source content."
---
Last month, Guy called James Hong and Markus Frind heroes for running multi-million dollar websites like Hot or Not and Plenty of Fish in their underwear. Their stats are jaw-dropping: twelve billion page views, 380 hits per second, two hours of work a day.
Lately I've been thinking how hard, not how easy, it is to build a new company. Hard has gone out of fashion. Like college students bragging about how they barely studied, start-ups today take care to project a sense of ease. Wherever I've worked, we've secretly felt just the opposite. We're assailed by doubts, mortified by our own shortcomings, surrounded by freaks, testy over silly details. Trying to be like James or Markus has only been counterproductive.
And now, having been through a few startups, I'm not even sure I'd want it to be that easy. Working two hours a day on my own wasn't my goal when I came to Silicon Valley. Does anybody remember the old video of Steve Jobs launching the Mac? He had tears in his eyes. And even though Jobs is Jobs and I am nobody, I knew how he felt. I'd had the same reaction–absurdly–to portal software and more recently to a Redfin, a fledgling real estate website.
"The megalomaniac pleasure of creation," the psychoanalyst Edmund Berger wrote, "produces a type of elation which cannot be compared with that experienced by other mortals." Jobs wasn't just crying from simple happiness but from all the tinkering, kvetching, nitpicking, wholesale reworking, and spasms of self-loathing that go into a beautiful product. It was all being paid back in a rush.
Like the souls in Dostoevsky who are admitted to heaven because they never thought themselves worthy of it, successful entrepreneurs can't be convinced that any other startup has their troubles, because they constantly compare the triumphant launch parties and revisionist histories of successful companies to their own daily struggles. Just so you know you're not alone, here's a top-ten list of the ways a startup can feel deeply screwed up without really being that screwed up at all.
True believers go nuts at the slightest provocation. The best people at a start-up care too much. They stay up late writing Jerry Maguire memos, eavesdropping on support calls, snapping at bureaucracy, citing Joel Spolsky on Aerons, and Paul Graham on cubes. They are your heart and bones, so you have to give them what they need, which is a lot. The only way to get them on your side is to put them in charge.

Big projects attract good people. If you aren't doing something worthwhile, you can't get anyone worthwhile to work on it. I often think about what Ezra Pound once said of his epic poem, that "if it's a failure, it's a failure worth all the successes of its age." We're not writing poetry, but it matters to us that we're trying to compete with real estate agents rather than just running their ads. You need a big mission to recruit people who care about what you're doing.

Start-ups are freak-catchers. You have to be fundamentally unhappy with the way things are to leave Microsoft, and yet unrealistic enough to believe the world can change to join a start-up. This is a volatile combination which can result in group mood swings and a somewhat motley crew. Thus, don't worry if your start-up seems to have more than its fair share of oddballs.

Good code takes time. One great engineer can do more than ten mediocre ones especially when starting a project. But great engineers still need time: whenever we've thought our talent, sprinkled with the fairy dust of some new engineering paradigm, would free us from having to schedule time for design and testing, we've paid for it. To make something elegant takes time, and the cult of speed sometimes works against that. "Make haste slowly."

Everybody has to re-build. The short-cuts you have to take and the problems you couldn't anticipate when building version 1.0 of your product always mean you'll have to rebuild some of it in version 2.0 or 3.0. Don't get discouraged or short-sighted. Just rebuild it. This is just how things work.

Fearless leaders are often terrified. The CEO of the most promising start-up I know of recently used Hikkup to anonymously ask his Facebook friends if we thought his idea was any good. Just because you're worried doesn't mean you have a bad idea; the best ideas are often the ones that scare you the most. And for sure don't believe the after-the-fact statements from entrepreneurs about how they "knew" what to do.

It'll always be hard work. Most start-ups find an interesting problem to solve, then just keep working on it. At a recent awards ceremony, Microsoft CEO Steve Ballmer tried to think of the secret to Microsoft's success and could only come up with "hard, hard, hard, hard, hard, work." This is an obvious cliche, but most entrepreneurs remain fixated on the Eureka! moment. If you don't believe you have any reliable competitive advantage, you're the kind of insecure person who will work your competition into the ground, so keep working.

It isn't going to get better–it already is. In the early days, start-ups focus on how great it's going to be when they succeed; but the moment they do, they start talking about how great it was before they did. Whenever I get this way, I remember the Venerable Bede's complaint that his eighth century contemporaries had lost the fervor of seventh century monks. Even in the darkest of the Dark Ages, people were nostalgic for…the Dark Ages. Start-ups are like medieval monasteries: always convinced that paradise is just ahead or that things only recently got worse. If you can begin to enjoy the process of building a start-up rather than the outcome, you'll be a better leader.

Truth is our only currency. At lunch last week, an engineer said the only thing he remembered from his interview was our saying the most likely outcome for Redfin–or any startup–was bankruptcy, but that he should join us anyway. It's odd but the more we've tried to warn people about the risks, the more they seem to ignore them. And since you have to keep taking risks, you have to keep telling people about them. You don't want to be like Saddam Hussein, who never prepared his generals for invasion because he couldn't admit he didn't have nuclear weapons.

Competition starts at $100 million. A Sequoia partner once told me that competition only starts when you hit $100 million in revenues. Maybe that number is lower now. But if you do something worthwhile, someone else will do it too. Since you can't see what's going on behind a competitor's pretty website, it's natural to assume that all the challenges we just went over only apply to your company. They don't, so keep the faith.