What better pictures to post on the 4th of July than ones of a good ole, red-blooded Corvette. My buddies in the GM PR department loaned me one to drive for a week after we connected on Twitter—yet another frequently overlooked of tweeting!
This guy shows up at my house with the keys for a 2009 Corvette.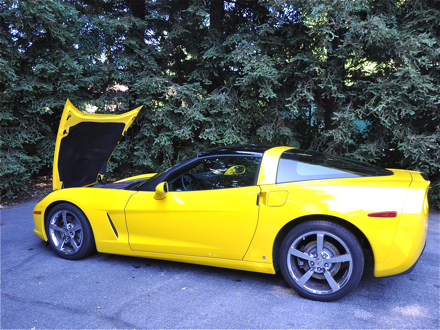 I had never driven a Corvette before, and it's not what you would call subtle. But then again, it's not designed to be subtle.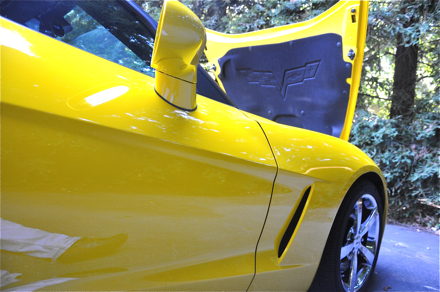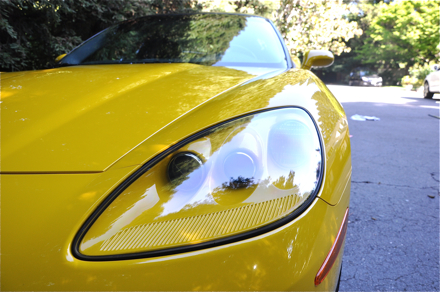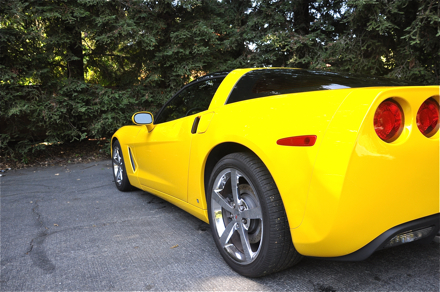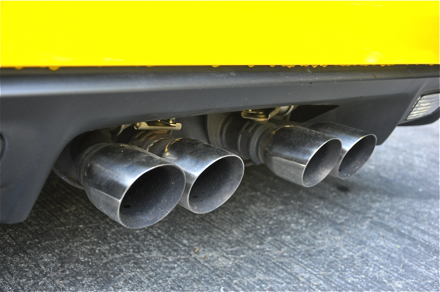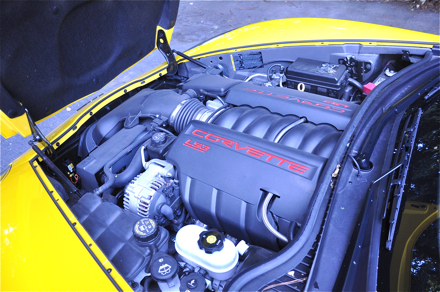 This is the essence of the Corvette: a big, bad-ass engine. But I was amazed that the car is rated for 26 mpg on the freeway. Popular Mechanics even got 32 mpg in its test.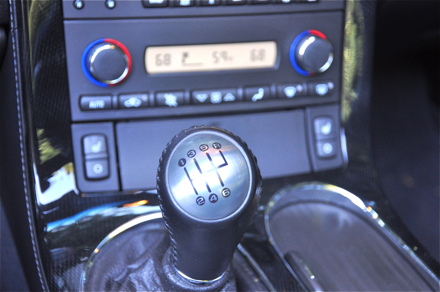 I don't think I got beyond fourth gear. The acceleration and it's accompanying sounds are a delightful way to blow one's carbon footprint concerns to hell.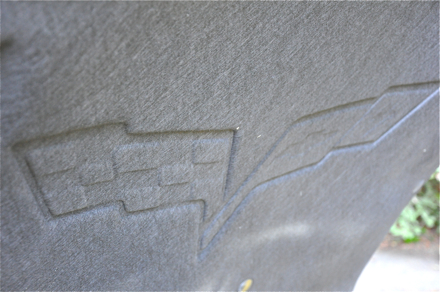 I loved the embossing in the hood's fire-suppression material.
If you flip a few levers like this, the roof pops out.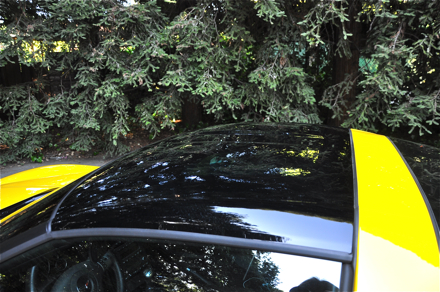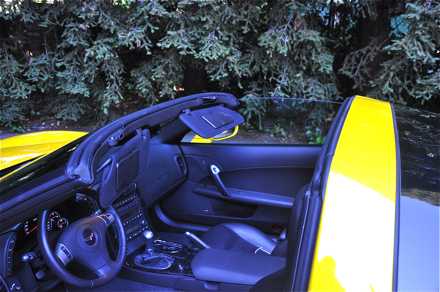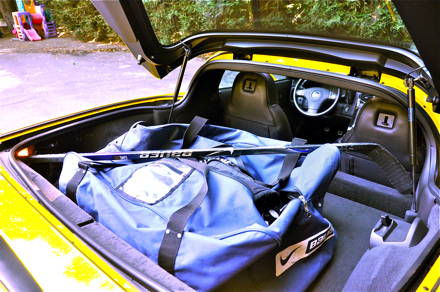 I was pleasantly surprised to see that you could carry hockey gear with no problem. For those days when you're really in a rush to get to the rink, this is the car for you.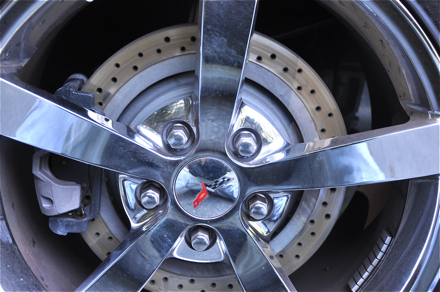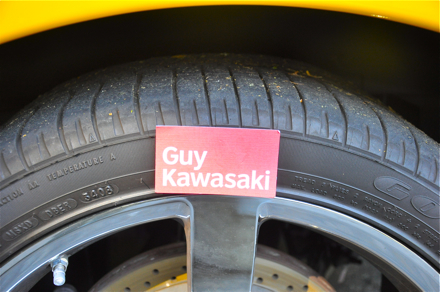 Tires can't get much lower profile than this.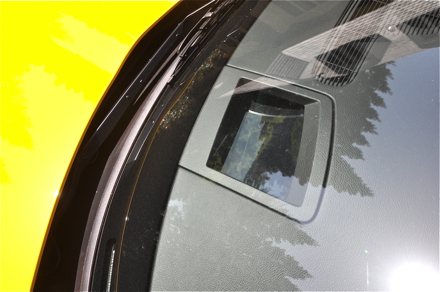 This is the heads-up display unit.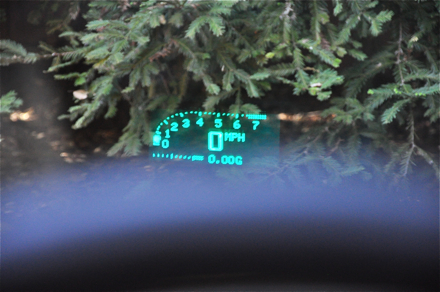 It displays RPM, MPH, and lateral acceleration. This was my favorite feature of the car.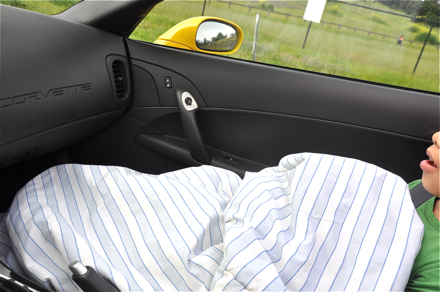 Our solution to early-morning, top-off touring.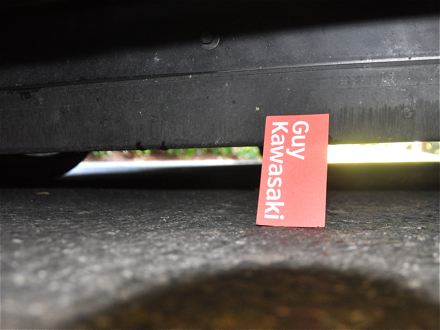 This shows how much space there is beneath the front air dam. Holy kaw: Is there a driveway in America that this car can clear?
After driving a Corvette for a week, I am more supportive of General Motors. I missed some features like a backup camera and lane-switching warning signals, but wow, the torque and engine growl makes me proud to be an American. And at approximately $65,000, it's half the price of most German sportscars. If you're a hockey player with one or fewer children and a flat driveway, it may be the car for you.