Storyline: Gaming company sends corporate plane to bring nerd to Vegas to speak to casino execs. Don't get the impression that this is my usual lifestyle–I'm only blogging about this day because this never happens to me.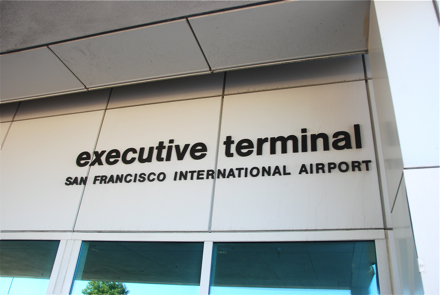 The first stop: Executive terminal of SFO. This is north of the airport. Never been there before.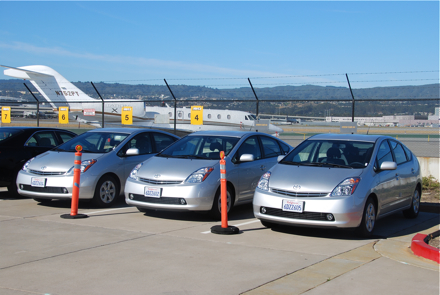 There's a Hertz office there, and it must rent a lot of Priuses. Either that or the Gores were conveniently flying in.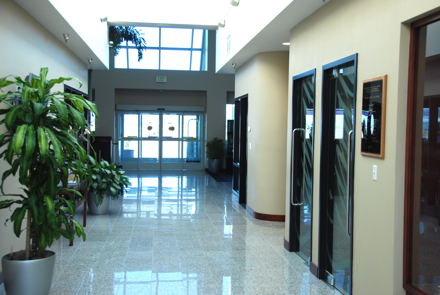 You walk down this hall through no security checkpoint. There's not even a Clear card in sight.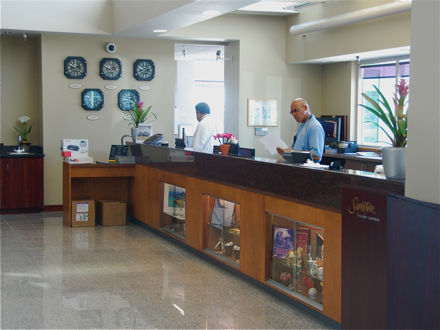 Then you tell the kind folks at this lineless checkin counter who you are.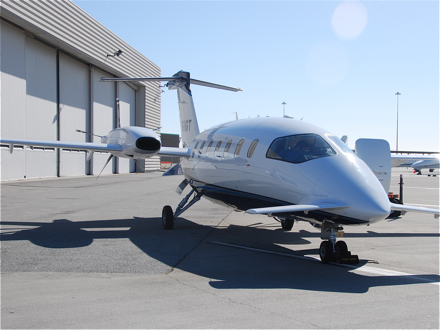 And the pilot takes to your waiting Piaggio P180–also known as "the Ferrari of the sky."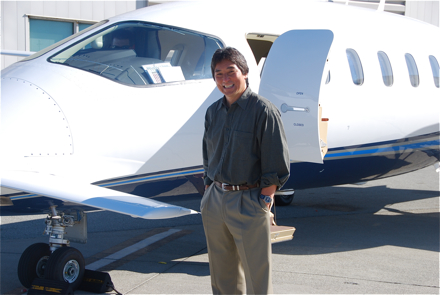 It's a turbo-prop plane that seats up to nine people. It can go 737 km/hr (458 mph), and its range is 2,595 kilometers (1,613 miles).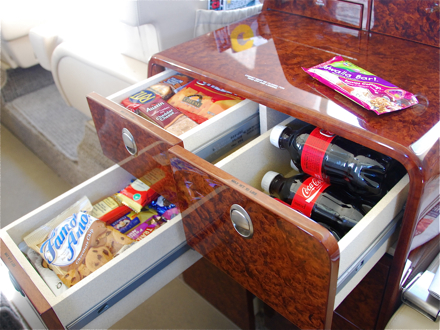 This is the plane's all-important snack bar.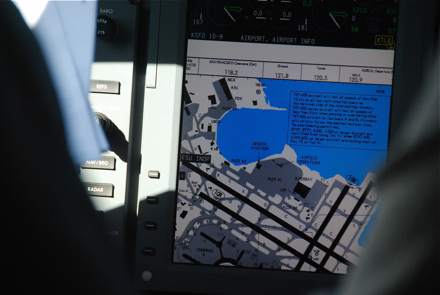 A glimpse at the plane's avionics. This is a computer-generated map of the SFO area.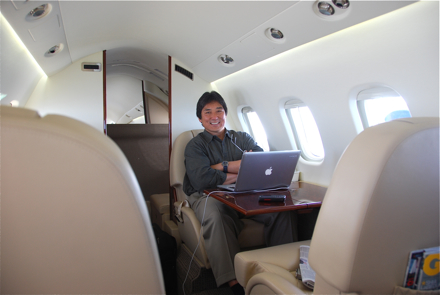 This even beats Cathay Pacific.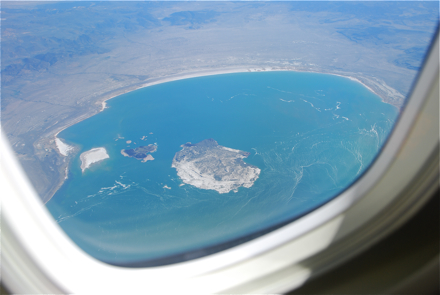 Mono Lake from the sky.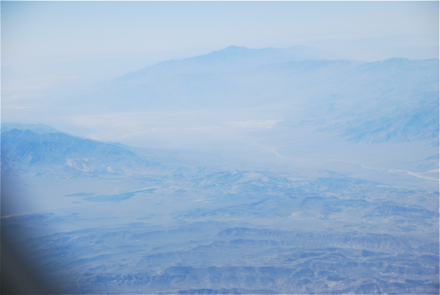 Death Valley from the sky.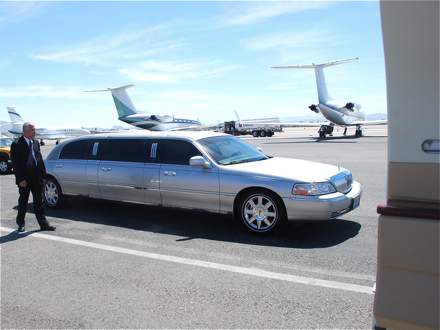 When I arrived, a limo was waiting for me on the tarmac.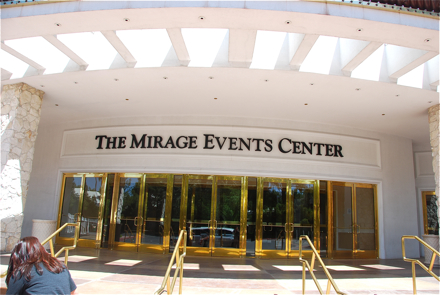 It took me to the Mirage.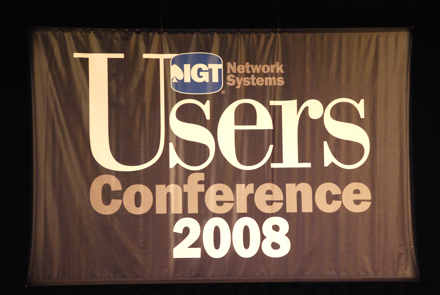 Where I spoke to the IGT users conference. IGT is a casino games and networking systems company out of Reno.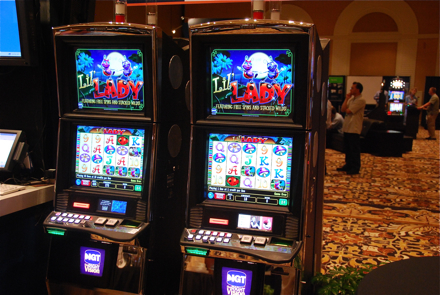 These photos shows the state of the art of slot machines.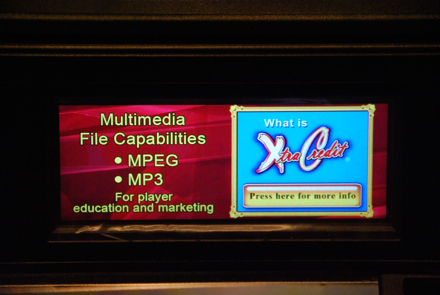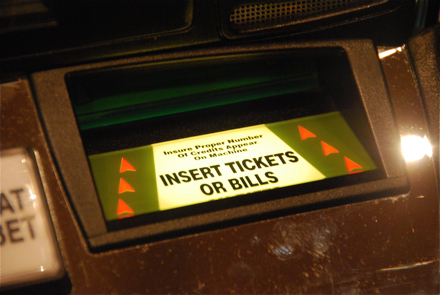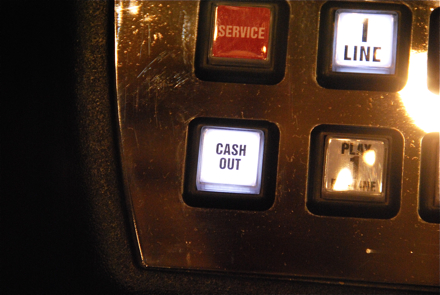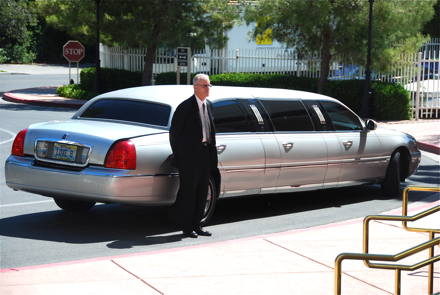 Then I got back in another limo.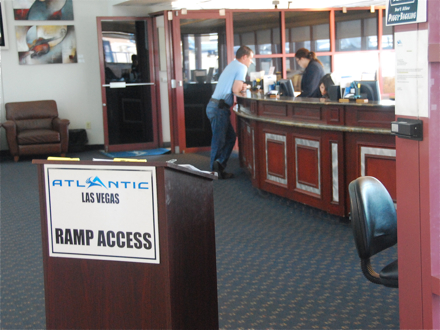 And went to the Atlantic private plane terminal at LAS.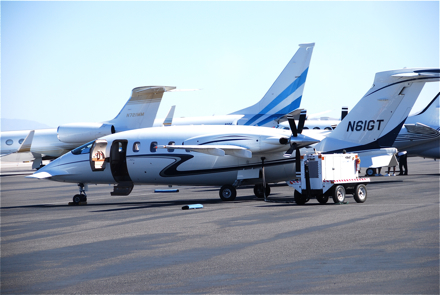 Where another Piaggio 180 picked me up.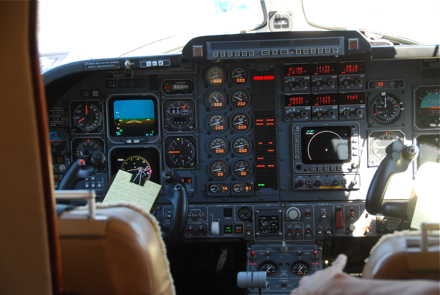 It was an older model as you can tell by the cockpit.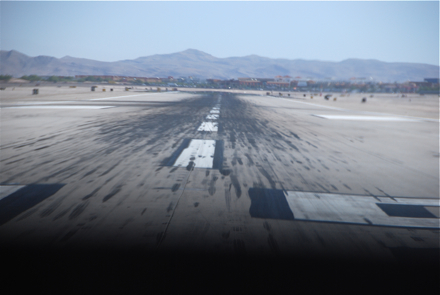 This is the view from the co-pilot's seat when we took off.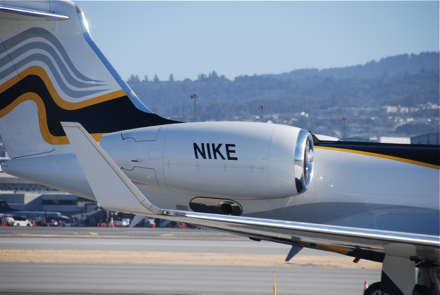 When we landed at SFO, there was a Nike plane parked on the tarmac.
---
Holy cow, what a day! But it's back to commercial travel now for the rest of the year.