The ability to print boarding passes for flights is a great convenience. Unfortunately, half the time you're in a hotel room when you check-in online and can't print the boarding pass.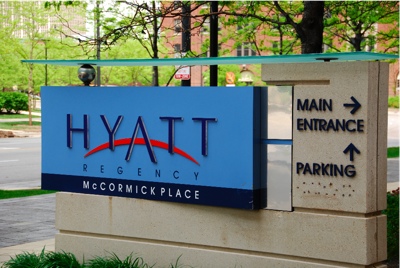 Some airlines (Northwest for one, but I always fly United) will fax the boarding pass to you—but this still requires that you get the fax. Unfortunately, lots of things can happen between the hotel fax and your room—for example, the business center is closed until after you depart.
The Hyatt Regency hotel at McCormick Place in Chicago, Illinois has a very helpful solution to this problem: an airline board pass printing kiosk. It's very helpful and shows that someone was thinking about the customer. I hope that the person who thought of the kiosk sees this blog posting.