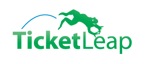 If you ever have to sell tickets for an event, look into TicketLeap. This company provides a platform that democratizes the ticket selling process and makes it easy for event organizers to handle online ticketing and promote their event. Think of it as PayPal for tickets. The company handles ticketing for a wide variety of events from music festivals to small business events.
The website currently serves thousands of events and provides a strong assortment of tools to enable organizers to get started. For instance, you can use the Plaxo addressbook plugin to send out ticket invites to everyone you know via the TicketLeap interface.
The service is transaction-based which means it costs nothing to get started and organizers can pass the fees ($2/ticket + processing) on to the ticket buyer. TicketLeap was founded as a student project as part of the Wharton Venture Initiation Program.
---
I am an advisor to TicketLeap.