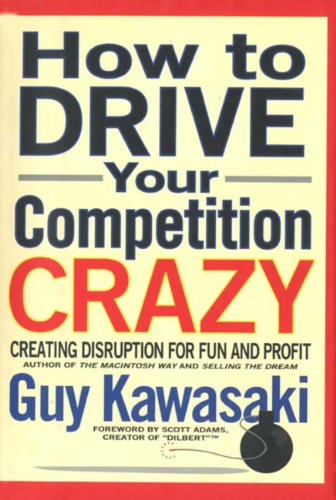 How to Drive Your Competition Crazy
If you were intrigued by the title of this book, you are probably the type of business book reader who's had enough of management self-help and touchy-feely tomes, and you are ready for the gloves to come off.
In the time-honored tradition of the maxim "It's not how you play the game, but whether you win or lose," this is the definitive take-no-prisoners guide to help the Davids to beat the Goliaths.
Whether you are launching a new product or service or trying to hold your own against a competitor with greater resources, this is a comprehensive blueprint for success because Guy delivers on the promise that the best defense is a good offense.
This is what an expert said about How to Drive Your Competition Crazy:
"As Guy's delightfully readable book helps you drive your competition crazy, it will also drive your accountant crazy-with overwork, wondering what to do with all those excess profits." Jay Conrad Levinson, author of the Guerilla Marketing series of books
Reviews
Buy
Here's where you can buy How To Drive Your Competition Crazy: