What the Plus!
1987 was the last time Guy wrote a book about a product (The Macintosh Way). After using Google+ for a few months, he felt the need to write another product-oriented book. This book explains "what the plus" makes Google+ so useful and how to make it work for you.
This is what the experts said about What the Plus!:
"We didn't expect over 100,000,000 people to join Google+ so quickly. If we had, we might have written a tutorial like this one. Lucky for us, Guy has written this wonderful introduction to Google+. Highly recommended!" Vic Gundotra, former Senior Vice-President, Social, Google
"What The Plus is the G+ motherlode! Guy's book will make you fall madly in love with Google+ and never look back!" Mari Smith, author The New Relationship Marketing and coauthor Facebook Marketing: An Hour A Day
"People ask me why I like Google+ better. I struggle to find the words, but Guy Kawasaki not only figured it out but shows you how to get the most out of this new social network." Robert Scoble, Rackspace videoblogger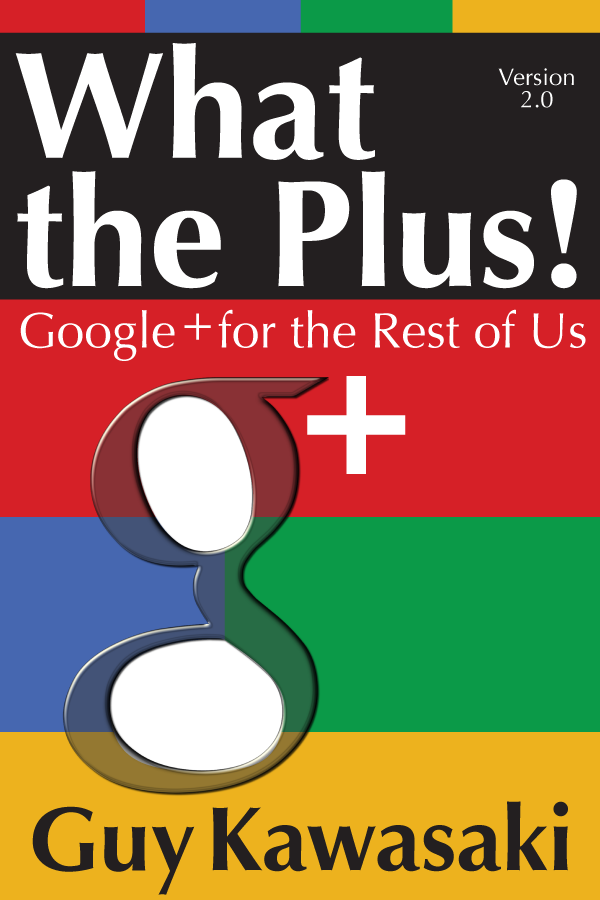 Reviews
Read what Amazon customers had to say.
Buy
Here's where you can buy What the Plus!:
Free Download
Guy has made What the Plus! available for free in a PDF format: